ATTENTION! All puppies are Kennel LKD\FCI pedigree, microchip, veterinary EU passport, are vaccinated and deworming.
------------------------------------------------------------------------- 
My contact ---
larisa.bulatova.lt@gmail.com

tel. +37067048169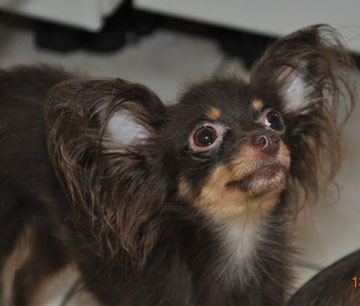 Welcome to the website of the remarkable dog breed - Russian Toy!
 This dog kennel live in Lithuania (Vilnius).
Russian Toy is one of the smallest breeds known and it is rapidly gaining popularity throughout the world.
The litters are bred using Russian  nurseries.
We conduct a thorough selection of all features and traits, with an emphasis on healthy heredities.
Special attention is paid to the mental stability (good disposition). We are currently working on breeding a variety of colors, including some rare ones.

All puppies are Kennel LKD / FCI pedigree (heredity) and have micro chips, all proper immunizations, and the European Union veterinarian pasports.